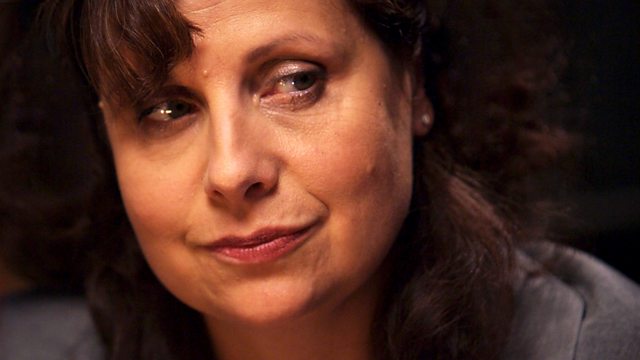 Rebecca Front (The Thick of It, Nighty Night, The Day Today) stars in this series about five extraordinary and unforgettable characters in Incredible Women.
In each programme less-than-intrepid interviewer Jeremy spends one night in the home of each of his interviewees. On their territory, he asks about their personal histories, plus we discover some very odd things about the way they live their daily lives.
In this episode he interviews Lauren Bone, a contemporary artist who has hit the headlines with her slogan art on great buildings. Over the course of the 15 minute programme we discover, very much through art critic Waldemar Januszczak, something unexpected about her. It was Waldemar who first noticed her as a student and recognised she had a real and original - though much less trendy - talent for painting beautiful tiny animal and nature portraits.
But what happens when a raw talent is waylaid by a Svengali-type person - in Lauren's case, her partner Dagmar who persuaded her to grab the headlines with her graffiti projects?
Last on