Add music you love and enjoy it with
Toto

Hold The Line

Driving Rock (Various Artists), Global Records & Tapes

(CD Single), Monologue Records, 1

Big Screen Belter

Very Best Of KC & The Sunshine Band, Chrysalis

The Gold Album (Various Artists), The Hit Label Ltd

This Year's Love (Various Artists) C, Global Television

Rediscover The 60's-With A Little Hel, Old Gold, 7

Panic Of Girls, Phasm 8, 1

Now 1986 (Various Artists), Now

Chris Farlowe

Out Of Time

99p Guarantees You 73 Minutes 22 Seconds Of Great Music!!! (Various Artists), See For Miles, 2

Golden Oldie

Cliff Richard

Living Doll

Cliff Richard - 40 Golden Greats, EMI

The Best Of Dave Edmunds, Swansong

Something Else By The Kinks (Deluxe Edition), Sanctuary, 15

Light Years - The Very Best Of ELO, Epic

Elbow

One Day Like This

(CD Single), Fiction, 1

Status Quo

Rock 'n' Roll 'n' You

(CD Single), Fourth Chord Records, 1

Rod Stewart - The Story So Far, Warner Bros

Elvis Costello & Attractions- The Man, Imp Records

Gobsmacker

Elton John Greatest Hits 1970-2002, Mercury

David Bowie - Best Of Bowie, EMI

KISS

Crazy Crazy Nights

Now 10, Part 1 (Various Artists), Now

Glorious (Various Artists), Columbia

Queen

One Vision

Queen - Greatest Hits II, Parlophone
Dedicated to anyone whose weekend was full to bursting!

"When a friend of my wife said she was leaving her husband because of his obsession with The Monkees, he thought she was joking...then he saw her face!"

Today's show starred:

Sarah Pickthall from Bristol who chose the Big Screen Belter

Kath Wilson from Ramsbottom who is escorting Pony Club members on a charity ride

Carol Crosbie from Singapore reaches the big 5-0 today

Mr P from Bottesford Dental Surgery who retires today

Robert Mulligan, one of Simon Mayo's Assistant Producers told us what happened on this day in history

Evie Hirst from Beverly in East Yorkshire went to see Take That in Sunderland at the weekend

George Chard from Buckinghamshire is going on the London Eye for the first time today

Jemma Farley from Lecistershire who chose the Golden Oldie

Guitarist Jeff Beck was today's Mystery Guest

Craig from Telford chose the Gobsmackers

Rabbi Pete Tobias gave us reason to Pause for Thought

Pause For Thought

From Rabbi Pete Tobias, of the Liberal Synagogue, Elstree:

"I've been thinking about how much we like the idea of panels of judges, either giving scores or showing their disapproval by pressing a button that emits an unpleasant buzzing noise and lighting up a large red 'X'.

This raises a number of questions about how human beings judge one another. What is the source of the authority of those who judge others? And what are the criteria on which their judgements are based? Who judges the judges?- a question that might be asked by many, not least Cheryl Cole...

Liberal Judaism traces its roots to the prophets of ancient Israel and draws its inspiration from their judgements. They were a kind of biblical 'Ethics Committee': observing the behaviour of the rulers and other influential members of their society and passing judgment on them. And if you think some of the opinions expressed by judges of popular TV shows are a bit harsh, check out some of the words of Amos, for example. He called certain oppressive women of Samaria's aristocracy 'cows' and told the priests that God didn't want to hear the noise of their musical instruments or their songs of prayer but that 'justice should roll down like waters, righteousness like an everflowing stream.'

Amos lived 2500 years ago but our world is as much in need of justice as was his. We don't have prophets, we have panels of judges, ethics committees and international courts. Those guilty of bribery or war crimes can quite rightly be called to account, albeit by institutions far removed from the angry proclamations of prophets.

But the criteria underpinning their judgements are the same as those that inspired Amos and his fellows. Human beings should treat one another with righteousness and justice.

That's a religious message, telling us that an honest, ethical view of the world and of human behaviour should be the basis of the judgements we pass on others. And that view is embodied not so much in the panels of judges overseeing the popular talent shows, but perhaps in the title of another TV show: 'The Only Way is Ethics'."
BBC Playlister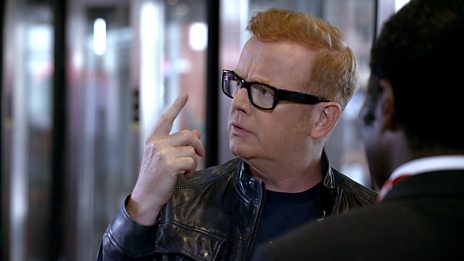 Chris has a song stuck in his head - but what is it? That's why he needs BBC Playlister!
500 WORDS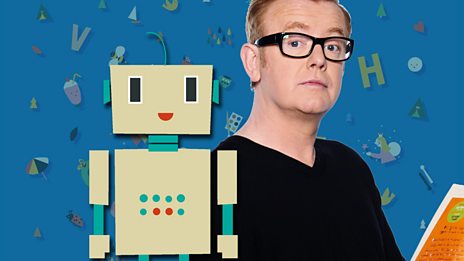 Featuring celebrity videos and top writing tips!
Podcast
Catch up with the latest Breakfast fun with Chris Evans. Hear the best stories and the biggest…