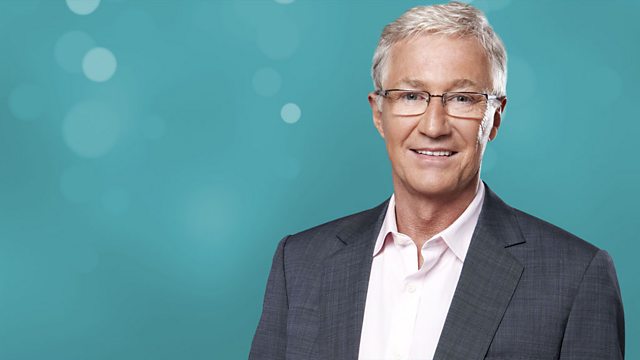 ... the one where Paul impressed us with his German, then spilt his tea
In this week's show, which came from the unfamiliar and possibly haunted Studio 6C, Paul revealed that there was no bathroom lock at the O'Grady household when he was small because of 'Dr Kildare', which was this week's Lost TV Theme.
Paul gave an update on Winston the lamb, who is doing really well. The New Seekers and Elaine Paige featured in the All-Star Triples, and the Cocktail Hour was accompanied by Franck Pourcel's 'Vivaldi I Love You'. There was another exclusive from Mrs Bala Clava's forthcoming album, 'It Gets Worse, My Songs of Despair for Those With A Broken Heart'. This week she tackled the Robbie Williams hit 'Angels'.
Things were going pretty well until Paul spilt his tea... maybe the studio is haunted after all?
Last on