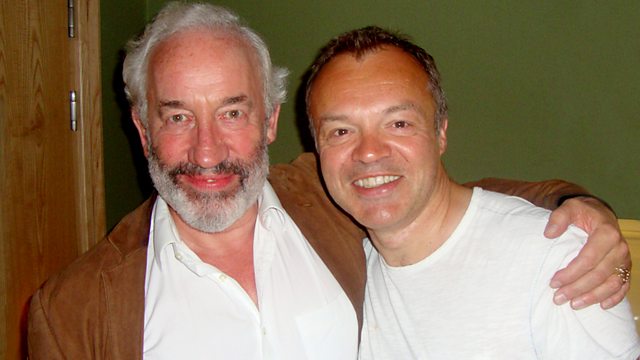 Starring top actors, Simon Callow and Greta Scacchi
Simon Callow was Graham's first guest this week, and talked about his new one man show entitled 'Being Shakespeare', his big breakthrough by appearing in 'Four Weddings and a Funeral', and taking part in 'Jamie's Dream School'. And after establishing the correct pronunciation of her name, Greta Scacchi discussed her new stage role playing Hollywood legend, Bette Davis opposite Anita Dobson's Joan Crawford, in 'Bette & Joan'.
In this week's Grill Graham, Susan from Ealing wanted advice on how to deal with an influx of American relatives coming to stay, and Louise in Stoke was unsure on what to do about a lazy colleague who went on holiday while supposedly off sick.
Rob Tyler from Brighton, chose Donna Summer's Stock, Aitken and Waterman penned hit, 'This Time I Know It's For Real', in 'I Can't Believe It's Not Better'. He said, "This song epitomises the more cynical, mass production side of S.A.W for me and it grates whenever I hear it." But the general consensus in the studio was that it really isn't that bad a record, and that there were certainly worse S.A.W songs...
And in this week's 'Tune With A Tale', Rozanne Miller from Coventry managed to explain the limited story behind R.E.M's 1991 Top. 20 hit, 'The One I Love'.
Last on