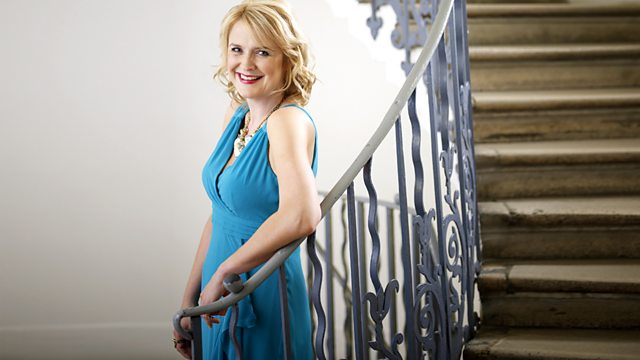 Monday - Sarah Walker
With Sarah Walker. This week performances of all five Parry Symphonies looking forward Friday's BBC4 film on the composer: The Prince and the Composer.
10:00
Clarke
The Prince of Denmark's March (Arr Defaye)
Maurice Andre (trumpet)
Jane Parker-Smith (organ)
EMI 4769542
10:04
Francaix
L'Horloge de Flore (Flower Clock)
Jonathan Small (oboe)
Royal Liverpool Philharmonic Orchestra
Libor Pesek (conductor)
RLPO RLCD302
10.21
Parsons
Ave Maria
Gabrieli Consort
Paul McCreesh (conductor)
DG 4776605
10:27
Today we play a world-premiere recording of a work that caused its composer great anguish from its conception to its first performance. Although the 1868 premiere of Parry's Symphony No.1 was under-rehearsed and had to be abandoned, when the piece was performed again later that year, Parry conducted to great applause. Showing influences of both Schumann and Wagner, it's a fine first symphonic attempt and one that is served faithfully in this groundbreaking recording from the English Symphony Orchestra conducted by William Boughton.
Parry
Symphony No.1 in G
English Symphony Orchestra
William Boughton (conductor)
NIMBUS NI5296
11:15
Schubert
Piano Trio No.1 in B flat, D898
The Building a Library disc as recommended in last Saturday's CD Review.
Last on