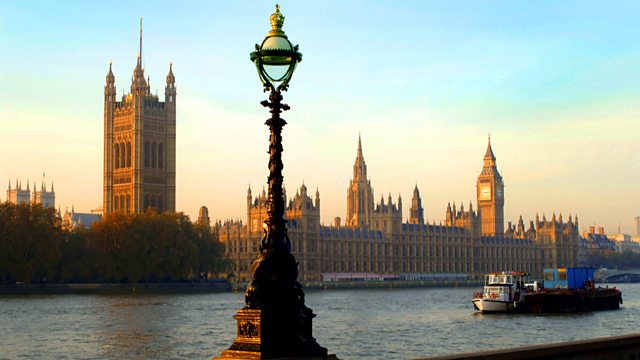 22/05/2011
Carolyn Quinn talks to the political editor of the Economist, Janan Ganesh, about the big political stories at Westminster. They discuss the use of superinjunctions, the future of the Energy Secretary Chris Huhne, the government's policy on crime and the prospect of changes to the planned reform of the National Health Service in England.
Professor Vernon Bogdanor, an expert on constitutional affairs, comments on the complaints by some MPs that judges are interfering with the powers of parliament.
The Conservative MP Mark Field and the Liberal Democrat MP John Pugh appear on the MPs' panel. They discuss a range of subjects including superinjunctions and crime.
There is a report on next year's contest for London mayor. Biographers of the current Tory mayor, Boris Johnson, and the former Labour mayor, Ken Livingstone explain how they think the campaign will be fought between these two big political personalities. Professor Tony Travers speculates on what the result might be.
Programme editor: Terry Dignan.
Last on