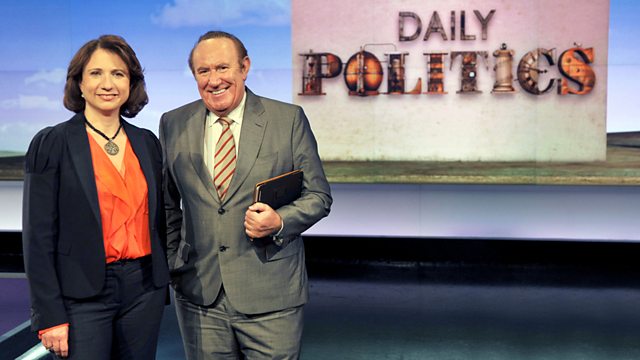 13/05/2011
Jo Coburn is joined by the Guardian's Allegra Stratton, and Janan Ganesh of the Economist.
As forecasters predict the fastest drop in household income in 30 years, bloggers Paul Staines and Will Straw debate whether the effect on the national deficit will be worth the pain.
Continuing the series on the politicians who have made a difference, we turn the spotlight on the man who gave us the minimum wage - Labour's Ian McCartney.
Plus, Scotland's got one - and so have Wales and Northern Ireland. But what about an English Parliament? The leader of the English Democrats, Simon Tilbrook, makes the case.
Last on