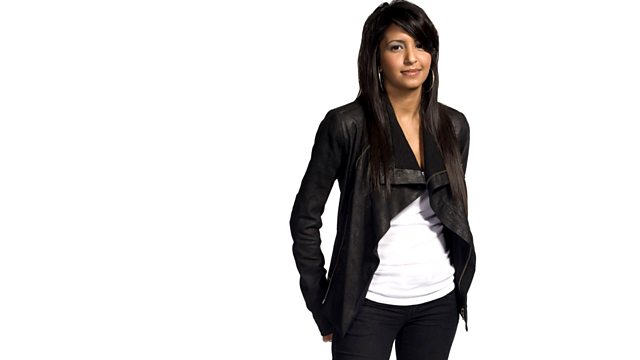 DJ Kayper is 5 years old!
Celebrating 5 years of party vibes, yes 'DJ Kayper' is 5! Re-visiting some of the biggest sessions from over the years, expect to hear the best 'live sessions' from Durrty Goodz, Jessie J, Sway, Riz Mc, Nate James, Roll Deep and more!!
Plus, Nottingham based Producer/Artist KIRK SPENCER, provides an AMAZING VIP Mix for DJ Kayper, mashing up some of the best Desi, Dub Step and cross generic sounds.... It's going to feel like Friday night every night!
DJ Kayper, every Friday night from 10pm. Email kayper@bbc.co.uk or text 81869.
And as always....Kicking it all off with the Party Mix and ending the show with the late night deeper darker mix, with a chance to find out who sampled that tune in Beatroots.
Last on