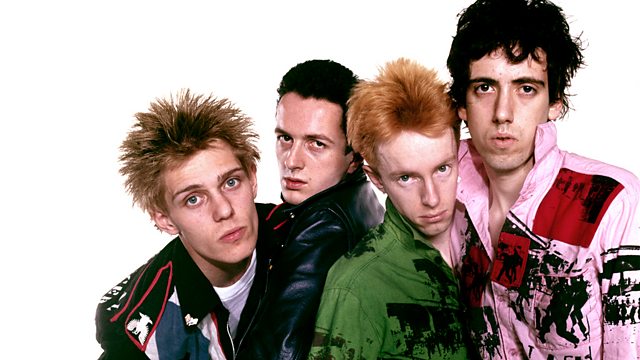 For many people The Clash were the greatest band of all time - they took the sprit and anger of the Sex Pistols and combined it with a idealism and passionate political righteousness that's never been matched. They broke the fleeting template of punk, by finding international success, absorbing a host of different influences and in doing so, producing a collection of great albums in their decade-long career - a collection that includes at least one genuine classic in London Calling.
At the helm of the band were the late great Joe Strummer - and this week's guest on The First Time, the mighty Mick Jones.
Mick talks Matt Everitt through the history of his years with The Clash - the birth of their gang mentality, their love of musical experimentation and his eventual split from the group (something which clearly still smarts), while also looking back on his early life as a rock n roller (even though his first musical memory was the Coldstream Guards) and the formation of the groundbreaking (and newly reformed) Big Audio Dynamite, as well as his work as a producer with bands including The Libertines and his experiences as a key member of Damon Albarn's multi-headed multimedia simian supergroup Gorillaz.
Last on