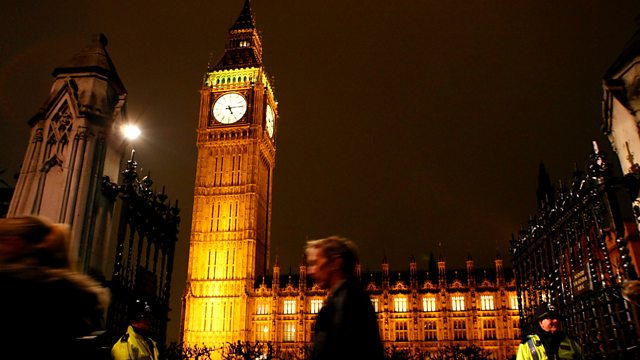 16/05/2011
The day's top news stories from Westminster with Susan Hulme.
Tonight the government says it will put Britain's obligations to the military into law.
MPs agree to suspend the former Treasury minister, David Laws, from the Commons for 7 days after he was found to have broken expenses rules.
And the leader of the Lords rules out allocating places by lottery in a revised Upper House.
Last on