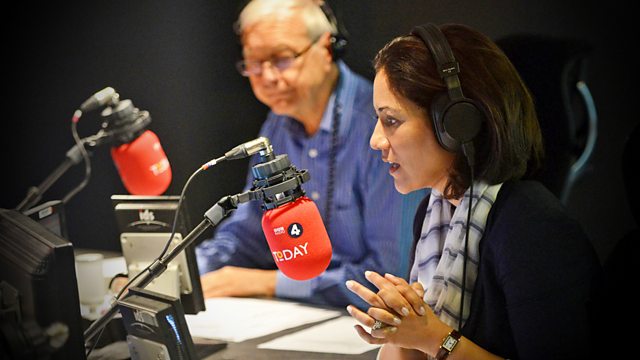 18/05/2011
Morning news and current affairs with James Naughtie and Sarah Montague, including:
07:30 Should the government stop trying to computerise NHS records?
08:10 Nick Clegg is to oppose the idea of getting an independent regulator to promote competition in the NHS.
08:20 Is the government taking revenge on the police force?
Last on