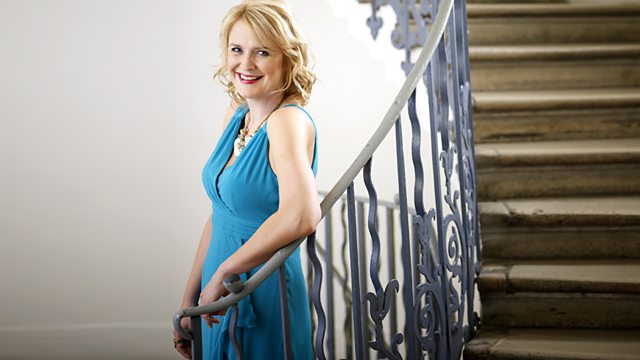 Tuesday - Sarah Walker
With Sarah Walker. This week performances by the Scottish conductor Bryden Thomson.
10:00
Boyce
Symphony No.2 in A
English Concert
Trevor Pinnock (conductor)
ARCHIV 4196312
10:07
Chausson
La Tempete Op.18 - Air de danse
Danse rustique
BBC Philharmonic
Yan Pascal Tortelier (conductor)
CHANDOS CHAN 9650
10:15
The famous music critic Sir Neville Cardus called Claudio Arrau "the complete pianist. He can revel in the keyboard for its own pianistic sake, representing to us the instrument's range and power, but he can also go beyond piano playing as we are led by his art to the secret chambers of the creative imagination." Today we continue our complete cycle of the Beethoven piano sonatas and Claudio Arrau performs No.10 in G Op.14 No.2. This recording is taken from his famed complete cycle of the sonatas recorded in the 1960's, and still regarded by many today as one of the definitive interpretations. Sonata No.10 may be small in scale compared to some of Beethoven's more famous later sonatas, but it is a joyful and invigorating piece that Claudio Arrau performs magnificently.
Beethoven
Piano Sonata No.10 in G, Op.14 No.2
Claudio Arrau (piano)
PHILIPS 4323132
10:32
Artist of the Week
Elgar
Wand of Youth Suite No.1 Op.1a
Ulster Orchestra
Bryden Thomson (conductor)
CHANDOS CHAN 10422X
10:54
Dohnanyi
Serenade for String Trio in C Op.10
Schubert Ensemble of London
HYPERION CDA 66786
11:16
Sibelius
Serenade No.2 for Violin and Orchestra, Op.69 No.2
Boris Belkin (violin)
Philharmonia Orchestra
Vladimir Ashkenazy (conductor)
DECCA 4735902
11:24
Scarlatti
Il Giardino d'amore - Sinfonia de la Serenade
Con Voce Festiva
LIGIA 202167
11:30
Chopin
Ballade No.1 in G minor Op.23
Maurizio Pollini (piano)
EMI 7643542
11:39
Artist of the Week
Bax
Tintagel
Ulster Orchestra
Bryden Thomson (conductor)
CHANDOS CHAN 8312.
Last on