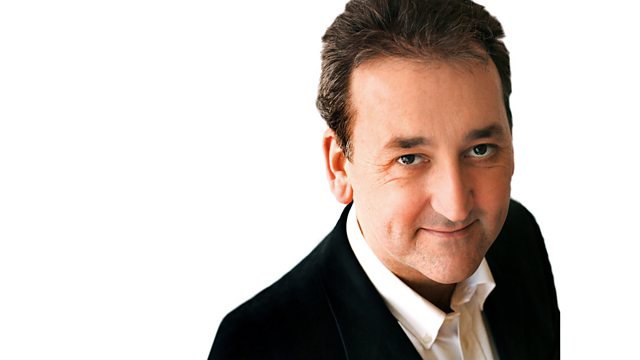 German Symphony Orchestra - Bach, Mahler
Presented by Ian Skelly
A chance to hear a live concert from the German capital Berlin given by renowned British conductor Sir Roger Norrington and the players of the German Symphony Orchestra. It's a concert which pairs music by J.S. Bach with the 4th Symphony of Gustav Mahler, a work which presents a child's vision of heaven in its final movement. German soprano Lydia Teuscher gives voice to both the heavenly vision and is also soloist in Bach's Cantata: 'Praise God in all lands!'.
JS Bach: Orchestral Suite No. 4 in D, BWV 1069
JS Bach: Cantata No. 51 'Jauchzet Gott in allen Landen!'
7.45 Interval Music
Ian Skelly samples the recorded legacy of the virtuoso harpsichordist, Wanda Landowska, one of the great pioneers of the revival of Early Music in the first half of the twentieth centuruy. Including a rare recording of Bach's Chromatic Fantasia and Fugue in d minor recorded at her Temple de la Musique and the famous super charged 'symphonic harpsichord' with which she toured Europe and the United States.
8.05
Mahler: Symphony No. 4 in G
Lydia Teuscher (soprano)
German Symphony Orchestra, Berlin
Sir Roger Norrington (conductor)
Following the concert we hear more Bach from Berlin, with Bach motets performed by the Berlin Vocal Ensemble and orchestral and chamber music from the Berlin Academy for Ancient Music.
Last on