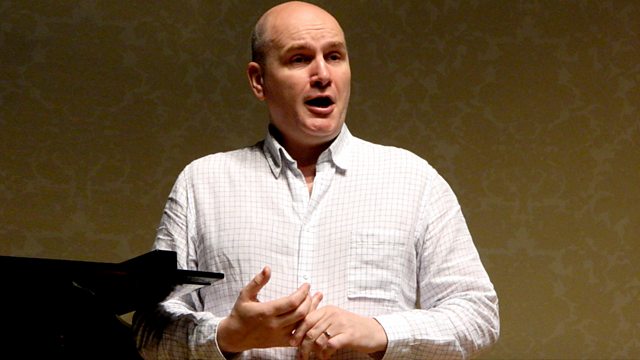 John Mark Ainsley, Roger Vignoles
The great British tenor John Mark Ainsley performs with pianist Roger Vignoles, in a programme of Britten and his friend and contemporary Poulenc.
Presented by Catherine Bott
John Mark Ainsley (tenor)
Roger Vignoles (piano)
BRITTEN: Let the Florid Music Praise (from 'On This Island')
PURCELL: arr. BRITTEN Music for a While
BRITTEN: Canticle I - My Beloved is Mine and I am His
PURCELL arr. BRITTEN: Sweeter than Roses
POULENC: Deux Poèmes de Louis Aragon: 'C', 'Fetes galantes'Bleuet; Priez pour paix
BRITTEN: Winter Words.
Last on