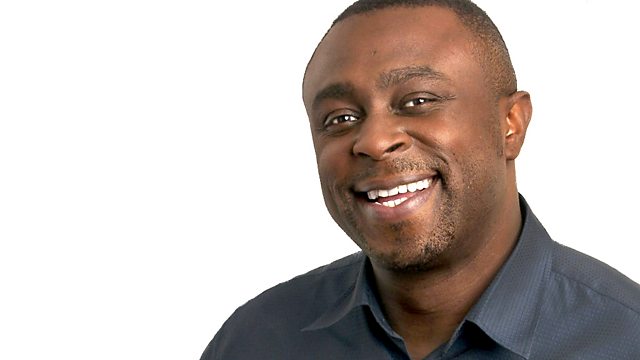 13/05/2011
Dotun Adebayo with news from around the world.
There are reports that least 60 people are killed after a suspected suicide bombing in north west Pakistan, the bloodiest attack since Osama Bin Laden was killed eleven days ago. Dotun speaks to the editor of the country's largest English Language newspaper, The Dawn.
Members of the Libyan Transitional Council meet Nick Clegg, David Cameron and William Hague and are invited to establish a formal office in the UK. Dotun gets the inside story on the negotiations with Council representative Guma El Gamaty.
A groundbreaking study has found that the risk of a healthy HIV-positive person transmitting the disease to an uninfected partner can be reduced by 96% if they take anti-retroviral drugs soon after diagnosis. Dotun speaks to the man who sponsored the study and gets reaction from the President of the American Foundation for AIDS Research.
Dotun speaks to former Navy SEAL and current Baptist Minister Pastor Gunnar Hanson about his feelings after the death of Osama Bin Laden was announced.
Supporters of Uganda's main opposition leader clash with police on the day that President Museveni is sworn in for a fourth term in office.
Plus, the Cannes Film Festival takes centre stage in the film phone-in.
Last on