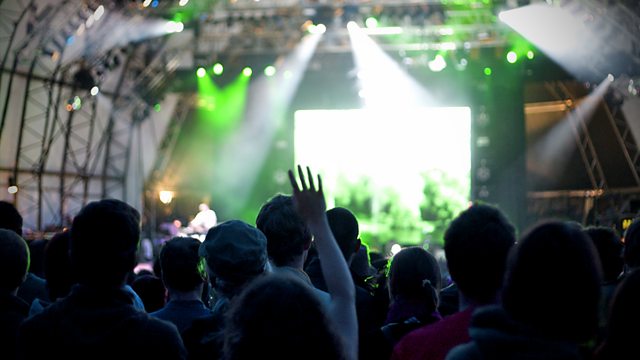 14/05/2011
Tom McRae (playing Glastonbury Festival in 2003)
Tom McRae grew up in Chelmsford.
His parents, both vicars, and Tom sang in the choir.
At 18 he went off to study music politics at the Guild Hall University.
He released his debut album in 2001.
He also received a Mercury Music Prize nomination that same year for it.
Just Like Blood, All Maps Welcome, King of Cards and 2010's Alphabet of Hurricanes.
SESSIONS:
Beta Band (in session for John Peel 10th September 1997)
The Beta Band formed in Edinburgh in 1997.
They released their first EP 'Champion Versions' in 1997.
Another 2 EP's followed before the recording and released of their proper full length.
Before the release of Hot Shots II the band opened for Radiohead in the States.
In 2004 they released Heroes to Zeros (final mix by Nigel Godrich), before calling it a day.
Barrington Levy (in session for John Peel in February 1985)
Legendary dancehall and reggae artist from Jamaica, thought to be the first original singer of the dancehall era,
He was called reggae's 'Mellow Canary' by virtue of his strong, pure vocal style.
He started his solo career at the age of 14 becoming a popular performer at Jamaican dancehalls.
Although albums were not common in Jamaica at the time, Levy released 4 before 1980: Shaolin Temple, Bounty Hunter, Shine Eye Gal and critically acclaimed, Englishman.
By the 1980s Levy was one of the biggest Jamaican stars, and saw his international fame growing as well, especially in the UK.
Last on