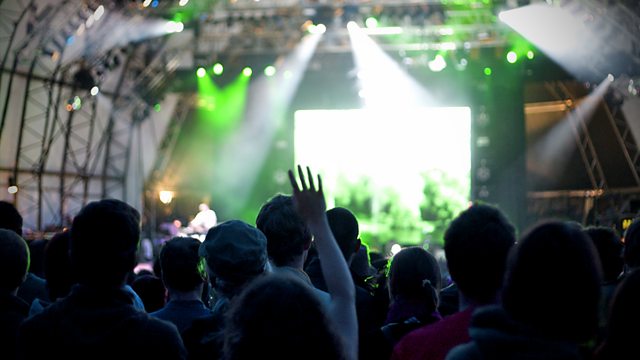 St. Etienne, Agnostic Mountain Gospel Choir & Four Brothers
CONCERT:
St. Etienne (playing Glastonbury Festival in 1998)
Saint Etienne formed in 1990.
They released their debut album 'Foxbase Alpha' in 1991.
They are fronted by Sarah Cracknell.
They have released 7 albums to date.
They play Truck Festival, Oxfordshire on 23rd July.
SESSIONS:
Agnostic Mountain Gospel Choir (in session for Radio 2 6th September 2008)
Agnostic Mountain Gospel Choir are a four piece from Calgary in Canada.
The band combines bluegrass, folk and traditional rock.
They have released 3 studio albums to date; Saint Hubert (2003), Fighting and Onions (2005) and Ten Thousand (2008).
No current UK dates.
Four Brothers (in session for John Peel on 26th September 1988)
The band formed in Zimbabwe in 1977.
Between 1988 and 2000 the band recorded 4 sessions for John Peel.
They play guitar driven music sang in the Shona language.
Last on