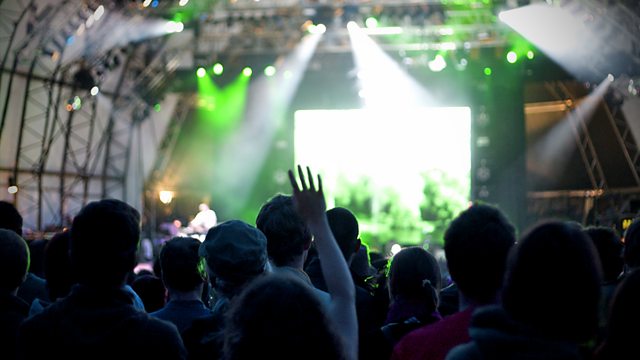 At The Drive In, Ash and The Chameleons
CONCERT:
At The Drive In (playing London Astoria in 2001)
At The Drive In formed in 1993.
The band was from El Paso, Texas.
In their short 8 year career they released just 3 studio albums.
Acrobatic Tenement was released in 1996, In/Casino/Out followed in 1998 and Relationship of Command in 2000.
In 2001, a month before their US tour was due to begin the band split.
Members of At The Drive In went on to form The Mars Volta and Sparta.
SESSIONS:
Ash (in session for the Evening Session on 14th October 1994)
Ash formed in Downpatrick, Northern Ireland in 1992.
They have released 6 studio albums.
The band announced after the release of their 2007 sixth studio album 'Twilight of the Innocents' they would be only be releasing singles, and did so every fortnight releasing 26 singles (the A-Z Series).
Charlotte Hatherley was a member of the band 1997-2006.
Live: 24th July - Tramlines Festival, Sheffield.
Chameleons (in session for John Peel on 8th June 1981)
The Chameleons formed in 1981 in Middleton, Greater Manchester.
Their first single, "In Shreds" on CBS, made number 42 on John Peel's Festive Fifty in 1982.
They released their debut album 'Script of a Bridge' in 1983.
It was recorded in Rochdale in six weeks.
Last on