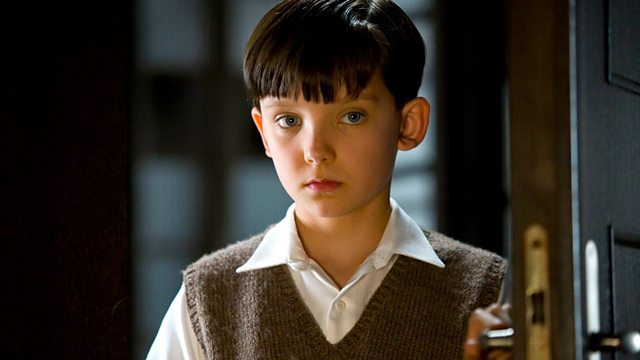 The Boy in the Striped Pyjamas
The tale of an unlikely friendship between Bruno, the son of a Nazi commandant, and Shmuel, a Jewish boy held captive in a concentration camp. Though the two are separated physically by a barbed-wire fence, their friendship grows and their lives become inescapably intertwined.
Based on the best-selling book by John Boyne.
Credits
| Role | Contributor |
| --- | --- |
| Bruno | Asa Butterfield |
| Shmuel | Jack Scanlon |
| Father | David Thewlis |
| Elsa | Vera Farmiga |
| Gretel | Amber Beattie |
| Grandpa | Richard Johnson |
| Pavel | David Hayman |
| Lieutenant Kotler | Rupert Friend |
| Leon | Zac Mattoon O'Brien |
| Martin | Domonkos Nemeth |
| Karl | Henry Kingsmill |
| Grandma | Sheila Hancock |
| Director | Mark Herman |
| Producer | David Heyman |
| Executive Producer | Christine Langan |
| Writer | Mark Herman |
| Author | John Boyne |
Mark Kermode reviews The Boy in the Striped Pyjamas