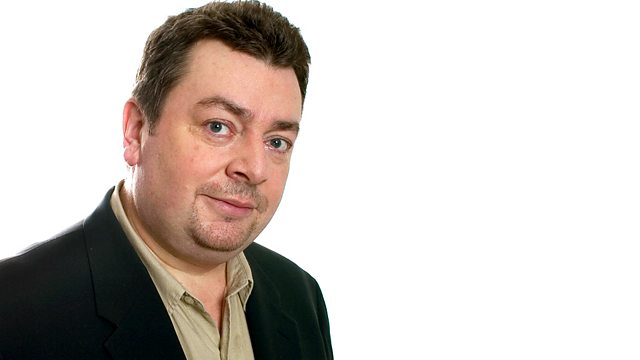 The Future of Privacy
Listen in pop-out player
The newspapers are once again full of stories about celebrities and gagging orders as a user on Twitter used their 140 characters to out, wrongly it appears in some cases, people who've taken out super injunctions. There's nothing quite like the sight of the British Press in full blooded hue and cry; It's the combination of beautifully crafted righteous anger and self serving pomposity. For some time now it's been targeted on super-injunctions, where the courts have granted orders banning the publication of embarrassing details mostly about the private lives of a number of celebrities and in a Kafkaesque twist, even banned the reporting of the ban. This, thundered the leader writers, is an outrageous infringement by the courts in the freedom of the press. The orders have been granted because Article 8 of the European Human Rights Act recognises that people have a right to a private and family life. The trouble is article 10 of the same act says that everyone has the right to freedom of expression. What moral calibrations should we make to balance these often conflicting rights? A free press is one of the cornerstones of our democracy and why shouldn't public figures be called to account for their sexual morality - or lack of? And of course sex sells a lot of papers. Is anyone fair game? How many of us lead such blameless lives that we could survive a bunch of hacks rooting around in it? Perhaps we need a privacy law to protected us from a press that hacks in to people's mobile phone messages? But this isn't just about what's in the public interest and what interests the public. Our very notion of what is and isn't private is being transformed as we live and publish more about our lives on social networks. Does the more we connect with other people encourage open-mindedness, or just an environment where any sense of judgment or moral boundary is thrown out of the window? We claim to value privacy highly, yet increasingly behave, especially in our online lives, as though we don't. Where do we draw the line between privacy and the right to know?
Witnesses:
Anna Robbins - Senior Lecturer in theology and Contemporary Culture at London School of Theology
Gavin Millar QC - Specialist in media law and freedom of expression
Max Mosley - Former president of the FIA who has been involved in several high profile cases.
Jeff Jarvis - He is author of 'What would Google do?'
Combative, provocative and engaging debate chaired by David Aaronovitch with Clifford Longley, Kenan Malik, Michael Portillo and Melanie Phillips.
Last on