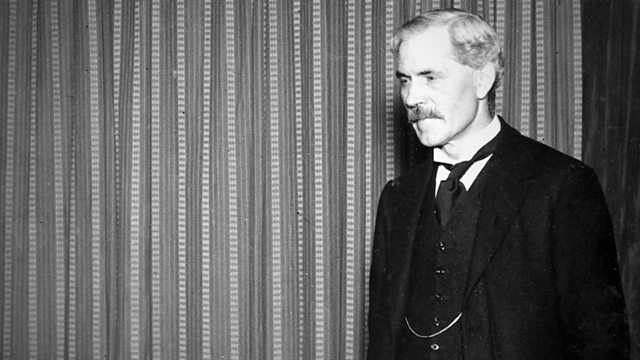 Listen in pop-out player
Nick Robinson, the BBC Political Editor, continues his series exploring how different prime ministers have used their power, responded to the great challenges of their time and made the job what it is today.
The fifth of Nick's portraits in power is Ramsay MacDonald, who became the first Labour Prime Minister in 1924 but seven years later came to be seen as a traitor by his party when he agreed to lead a Conservative-dominated National Government.
MacDonald's rise to the premiership was a remarkable achievement for someone who began life in the Victorian era as the illegitimate child of a servant girl and a farm labourer. As prime minister and foreign secretary in Labour's first, short-lived government, MacDonald established his party's fitness to govern, despite lacking a majority in parliament. Five years later, he returned to Number 10 when Labour became the largest party but he still lacked an overall majority. His government was overwhelmed by the world economic depression and its orthodox policies were inadequate for tackling mass unemployment. In August 1931, the government sought to restore confidence by cutting its spending, but MacDonald's Cabinet split over proposed cuts in unemployment benefit. MacDonald's Labour colleagues were shocked when he accepted the King's invitation to lead a coalition government. The National Government won a landslide victory later in 1931 and MacDonald remained prime minister until 1935, but he almost destroyed the party that he did so much to build.
Helping Nick to reassess MacDonald are his biographer, David Marquand, and the politician and writer, Roy Hattersley. In the rest of his series, Nick considers Harold Macmillan, Harold Wilson and Edward Heath.
Producer Rob Shepherd.
Last on