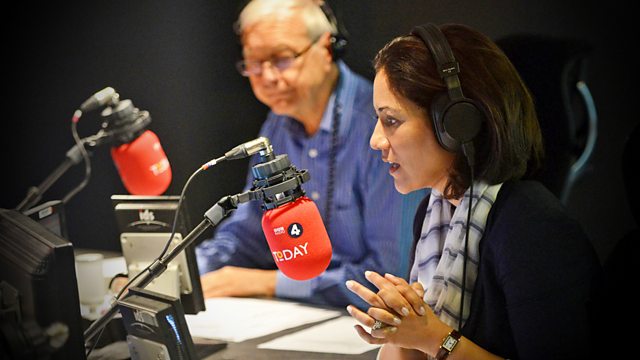 13/05/2011
Morning news and current affairs with Sarah Montague and Evan Davis, including:
07:50 Some 70 people have been killed in a suicide bomb attack on a military academy in Pakistan.
08:10 Is the UK Border Agency fit for purpose?
08:20 Should famous gay men try to be better role models?
Last on