Add music you love and enjoy it with
R.E.M.

Shiny Happy People

The Greatest Hits Of 1991 (Various), Telstar

Good Things, Stones Throw Records, 1

Big Screen Belter

Bill Conti

Gonna Fly Now (Theme From "Rocky")

Rocky O.S.T., EMI, 7

Woman (Various Artists), Polygram Tv/Sony Tv

Keane

This Is The Last Time

(CD Single), Universal Island

Magical Mystery Tour, Parlophone, 6

(CD Single), Dramatico, 1

The Doors

People Are Strange

The Doors - The Best Of The Doors, Elektra

Barry White - The Collection, Mercury

Golden Oldie

Yesterday Has Gone, Repertoire

(CD Single), Fascination, 1

Madness

The Sun & The Rain

Madness - Divine Madness, Virgin

Fantastic 70's (Various Artists), Sony, 13

Back To Black, Universal Records

Gobsmackers

Queen

I Want To Break Free

Queen - Greatest Hits II, Parlophone

Amour - The Ultimate Love Collection (Various Artists), Polygram TV

Wave Party (Various Artists), Columbia, 15

Genesis

Follow You Follow Me

And Then There Were Three, Charisma

(CD Single), Verve Forecast, 1
Sometimes It Takes A Good Outlaw To Outgun A Bad Law

Today's show was dedicated to anyone whose up for a move...in the right direction!!!

Today's show starred:

Alan Wilkinson from Manchester who chose the Big Screen Belter

Mike Davies from Powys who is celebrating his 19th wedding anniversary today along with wife Sue

Alison Yates from York is bidding farewell to her friend Delia and Colin who are off to Greece for six months

Lorna Huddlestone from Liverpool is going to work for one day this week and then making preparations for her birthday

Phil Smith, Assistant Producer at 6 Music told us what happened on this day in history

Katie Ward from West Sussex did her first car boot sale at the weekend

Nick Wardrop from Swindon is sitting his first Year 6 SAT tests today

Andy Skora from Portchester chose the Golden Oldie

Jools Holland was today's Mystery Guest

Liz Pickard chose today's Gobsmackers

Father Brian D'Arcy gave us reason to Pause for Thought

Pause For Thought

From Father Brian D'Arcy, a Catholic Passionist priest:

"As someone who has to preach often – too often for my own good, and the congregation's – my recurring nightmare is that I'll turn people away from God through boredom.

Years ago a cartoon like book was published with the intriguing title of 101 Things to do during a Dull Homily. From memory these are a few tips to help you survive a boring sermon.

Send a note to the organist, asking if he (she) plays requests.
Start at the back of the church and crawl to the front, under the seats, without being noticed.
See if a yawn is really contagious.
Using the church bulletin as raw material, test fly a new collection of paper airplanes.
And lastly: Slap your neighbour and see if they turn the other cheek. If not raise your hand and tell the preacher.

My favourite story about preaching comes from Northern Ireland. There was a country pastor who jealously guarded his small congregation. After many years he relented and took a holiday. He allowed a visiting preacher to take the Sunday service. He warned him to be brief and not to alienate his busy farming community.

On Sunday he preached for ten minutes. A man stood up at the back and shouted alleluia alleluia, alleluia. Pleased, he went on for another five minutes. The same jumps up and shouts alleluia alleluia alleluia. The preacher does another five minutes. This time man shouted alleluia three times and walked out, followed by the entire congregation.

The Pastor returned during the week and called the visiting preacher, who told him the congregation were welcoming. He told him one man had stood up and proclaimed alleluia three times.

"I'm afraid you don't know the accent round these parts" the pastor told him. "He wasn't shouting alleluia alleluia. He was shouting (in a tight Northern Ireland accent) "that'll do ye, that'll do ye." "
BBC Playlister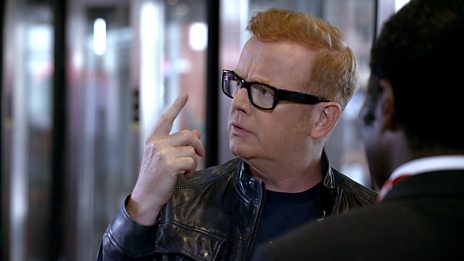 Chris has a song stuck in his head - but what is it? That's why he needs BBC Playlister!
500 WORDS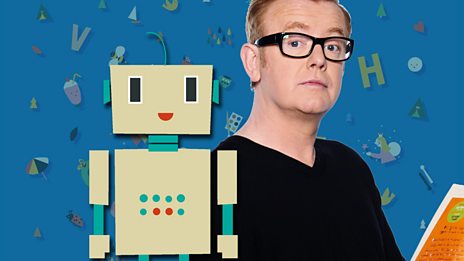 Featuring celebrity videos and top writing tips!
Free download
Catch up with the latest Breakfast fun with Chris Evans. Hear the best stories and the biggest…