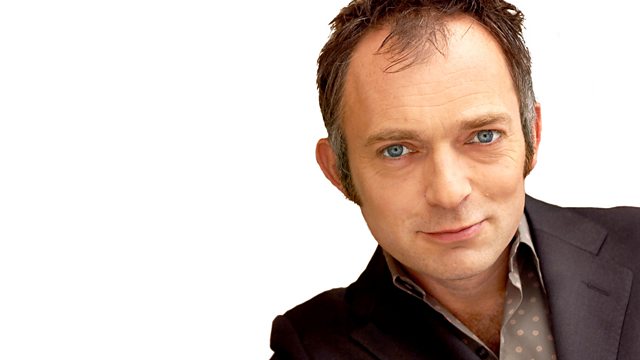 Berlioz's L'enfance du Christ
Charles Hazlewood examines the background and music to Hector Berlioz's "sacred trilogy" - L'enfance du Christ - The Childhood of Christ which contains some of the composer's most immediate and intimate music.
Berlioz wrote it in the 1850s after penning a short musical sketch in a friend's Vistors' Book, in which he'd set out to parody the sounds of the 17th century. Liking the sketch, Berlioz worked on it further, expanding it into a three part oratorio recounting the childhood of Christ, with a text by Berlioz himself. In proved to be one of the composer's most successful and popular pieces during his lifetime.
Charles Hazlewood joins the members of the BBC Concert Orchestra and the BBC Singers with soloists, Jeremy Ovenden as the Narrator; Catherine Hopper as Marie; Stephan Loges as Joseph and Brindley Sherratt as the Father, in an examination of Berlioz's music, the background and ideas to the piece. Charles also conducts complete performances of the second and third parts: "The Flight into Egypt" and "The Arrival at Sais".
The programme was recorded before an audience at the Queen Elizabeth Hall in London.
Last on