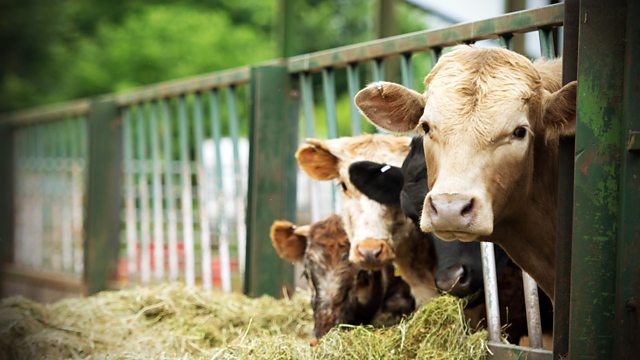 08/05/2011
Ruth's impressed by the new paddock that David's preparing. It should be good for the milk yields. Elizabeth's concerned that Lower Loxley's parkland pasture may be underperforming. David agrees to check it tomorrow.
At Grey Gables, frantic Lynda has found a leak in one of the rooms. Caroline must make a special effort to appease the guests, the Cadwalladers. The ceiling and roof tiles need extensive repair work too.
George has enjoyed helping Will check on the poults. Ed's keen to take George and baby sister Keira to see the animals at Lower Loxley, but George seems reluctant to leave. Mia's keen to go, which makes Will comment on his big happy family.
At the tree top walk, Ed encourages George. Keira's going to love having a big brother who can teach her things.
Will tells David how the cricket team's missing him. David suggests what the team really needs is new blood. Umpire Tony's doing well and hopefully Jamie will be on board after his exams.
Will has an idea for Clarrie's birthday. He'll invite Clarrie, Eddie and Joe round for a birthday meal on Thursday night. Nic tentatively agrees that it's a good idea.
Last on