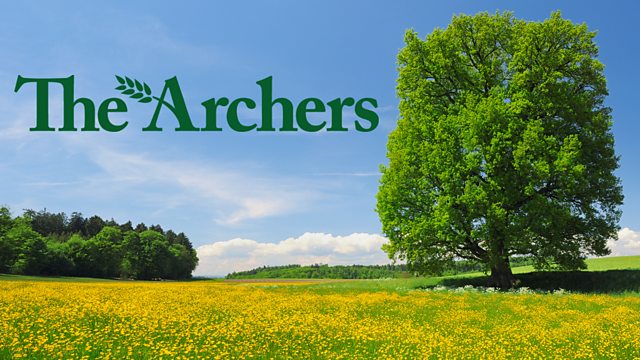 11/05/2011
Jolene rejects Lilian's crafty plan to keep her in cigarettes. She's determined to quit, especially as Kenton has been so supportive. She speculates on possibly visiting Meriel with Kenton, and shares that Kenton's worried about Elizabeth. Lilian reckons things will improve with Roy working for her.
Lynda offers an olive branch to Lilian, as well as an invitation to drinks at Ambridge Hall. She also gossips about James and Leonie, who are going on an exotic holiday.
Lilian reports to Matt on the work on 3, The Green. She's concerned by Matt's planned shortcut, which he's confident will save money.
At The Bull, Jolene's anxious about Jamie, who's giving Kenton the cold shoulder. Time will tell if he's really starting to grow up, it seems.
Jennifer's thrown that Susan's keen to be involved in the next book group. She's suspicious that Susan's not really into Cranford, but would rather not be left out.
Brian's more concerned about Ruairi, who should be doing better at school and being stretched. He decides to look at a list of prep schools Bridget's preparing. Going over the options, Brian considers boarding schools. He and Jennifer agree they owe it to Ruairi to consider it.
Last on