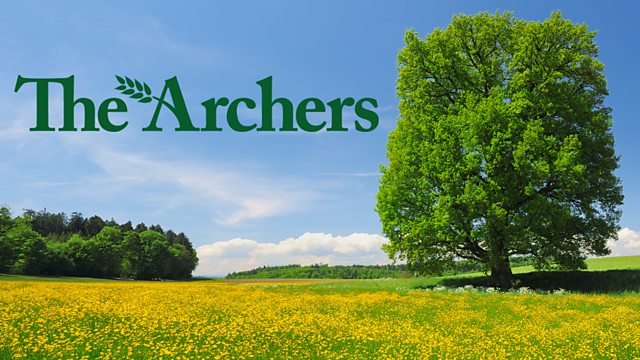 10/05/2011
Telling distracted Ed all about Caroline's woes at Grey Gables, Oliver senses something on Ed's mind. Ed confides he's concerned about George staying over with Will for longer than usual recently. Ed wants to make sure that George and Keira get to bond at home. Should he put his foot down? Oliver says Ed should do what's right for his family.
At the Bull, Nic and Shula discuss the upcoming single wicket competition, and Nic mentions her menu planning for Clarrie's birthday dinner. Ed asks Nic for a word. He's concerned about George's routine, and would rather George spend more time at home with Keira. Nic agrees to mention this to Will, who's furious. Put out, Nic explains that Ed has George's best interests at heart. She also reassures Will that George won't feel rejected just because he's not with them so much.
Jill reflects that Meriel will be 10 years old tomorrow. How time flies. Distracted. Elizabeth admits she's worried about the future of the falconry enterprise at Lower Loxley. It's not paying its way. After checking the figures, Elizabeth resolves that despite the project being Nigel's 'baby', the birds will have to go for the sake of the business.
Last on