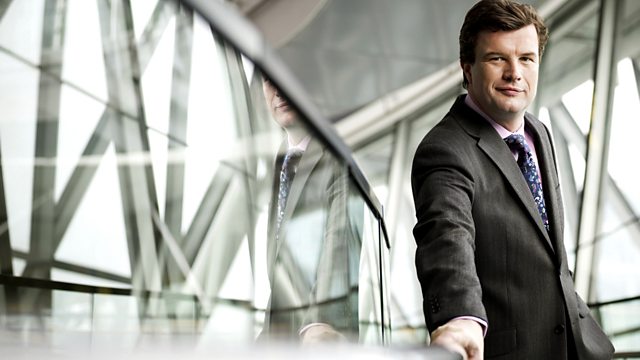 London Philharmonic - Wagner, Tchaikovsky, Strauss
Live from the Royal Festival Hall
Presented by Petroc Trelawny
The London Philharmonic, conducted by Vladimir Jurowski, perform Wagner's Meistersinger Overture, and Tchaikovsky's Fifth Symphony. Christine Brewer joins them in the Four last Songs by Strauss.
Tchaikovsky, after a time of great anguish, managed to find some solace in the late 1880s, when his private life became less catastrophic. The Fifth Symphony reflects this newfound optimism: into its troubled orchestral shadows are thrust bright shafts of melodic optimism.
In 1948, Richard Strauss penned his final goodbye, the Four Last Songs, among the most haunting music ever written.
Wagner: Overture, Die Meistersinger
Strauss: Four Last Songs
8.10pm Interval Music
Petroc Trelawny recommends a selection of recordings by tonight's soloist.
Strauss: Zueignung, op 10 no 1; Wiegenlied, op 41 no 1; In der Campagna, op 41 no 2
Christine Brewer, soprano
Roger Vignoles, piano
HYPERION CDA 67488
Bob Merrill: Mira
Christine Brewer, soprano
Philharmonia Orchestra
David Parry, conductor
CHANDOS 3127
Joseph Marx: Piemontesisches Volkslied; Hat dich die Liebe beruhrt
Christine Brewer, soprano
BBC SO
Jiri Belohlavek, conductor
CHANDOS 10505
8.40pm
Tchaikovsky: Symphony No. 5
London Philharmonic Orchestra
Vladimir Jurowski conductor
Christine Brewer soprano.
Last on