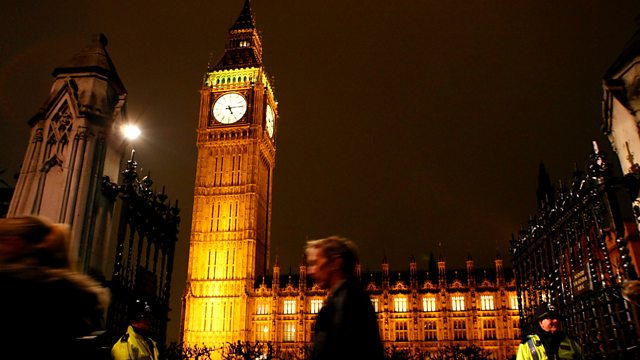 03/05/2011
MPs have been voicing their reactions to the dramatic news of the death of the Al Qaeda leader, Osama Bin Laden. The execution of the man who master-minded the September 11th terrorist attacks in America prompted a Prime Ministerial statement in the Commons.
Also on the programme:
* Rachel Byrne reports on the latest update to MPs on the military action over Libya.
* Keith Macdougall covers the final exchanges in the the Alternative Vote referendum campaign.
* Jo Shinn looks at arguments over how to widen access to the UK's top universities.
Last on