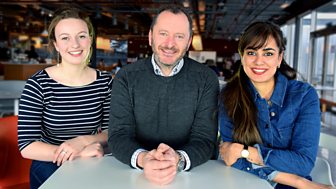 The Kitchen Café
Flora Shedden, Neil Forbes and Sumayya Usmani share recipes, cooking tips and the sheer joy of all things foodie in this mouth watering weekly visit to the kitchen.
Join The Kitchen Cafe on their virtual tour of Scotland's different whisky regions.

Celebrating the sheer joy of growing and cooking your own fruits, herbs and vegetables.