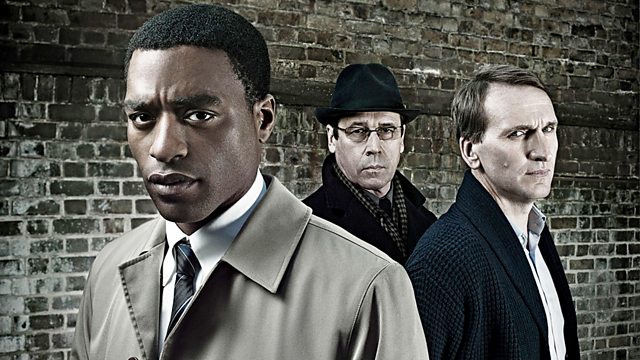 30/04/2011
Listen in pop-out player
Aminatta Forna and guests novelist Bidisha, historian Kathryn Hughes and theatre critic David Benedict review the week's cultural highlights.
This week sees the release of the new film Thor, the Norse God of thunder and lightening, directed by Kenneth Branagh. The powerful but arrogant warrior Thor, one of the super heroes of the Marvel comic books, is cast out of the fantastic realm of Asgard and sent to live amongst humans on Earth, where he soon becomes one of their finest defenders.
Jane Harris's first novel The Observations was shortlisted for the Orange Prize in 2007. Harris was brought up in Glasgow which is where she has set her new novel Gillespie and I, during the Great Exhibition of 1888 . Harriet Baxter makes friends with the Gillespie family but matters take a more sinister turn when Harriet is accused of abduction.
The Shadow Line is a seven part television drama for BBC2 which has already been described as Britain's answer to The Wire and The Killing, written, directed and produced by Hugo Blick, best known for the comedy series Marion and Geoff. Jonah Gabrian is an amnesiac detective with a bullet lodged in his brain, trying to solve a violent murder.
And The Horse I Rode In On is Told By An Idiot's production of experimental theatre with at political theme at The The Pit, at London's Barbican theatre
Lebanon: The Next Generation is a Radio 4 documentary of John McCarthy's return to Lebanon, the land in which he was held captive for five years between 1986 and 1991.
Producer: Anne-Marie Cole.
Last on