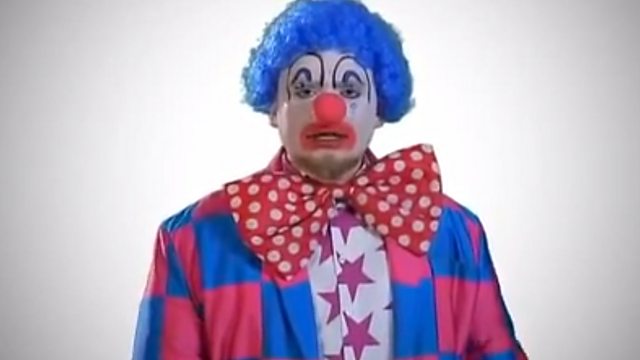 Series two of the acclaimed sketch show written and performed by Iain Connell and Robert Florence continues to expose the underside and probe the extremities of the fictitious town of Burnistoun.
In episode four Burnistoun's major toy manufacturing company tries to solve the mystery of why its latest executive toy has failed to sell. On the dark side of town, Burnistoun's own crimefighting caped crusader, Doberman Man, sets out to track down his nemesis - the boy who teased him at school. And the secret appeal of a visit to the local boxing gym is finally revealed. Paranoia is rife in both the local pub and the local pole-dancing club and two friends who bump into each other after 15 years struggle to have a conversation.
An overpriced takeaway pizza leads to two pals having a complete breakdown; the martial arts superhero, Bunnetcatcher, steps in to save a group of schoolchildren in a hostage situation; and prior to his first mission in Burnistoun, 007 himself, James Bond, meets Q to receive instruction in a succession of Burnistoun related gadgets.
Burnistoun stars Iain Connell and Robert Florence with Kirsty Strain, Allan Miller, Richard Rankin, Louise Stewart and Gerry McLaughlin.
Last on
Credits
| Role | Contributor |
| --- | --- |
| Actor | Robert Florence |
| Actor | Iain Connell |
| Actor | Kirsty Strain |
| Actor | Richard Rankin |
| Actor | Gerry McLaughlin |
| Actor | Louise Stewart |
| Actor | Allan Miller |
| Actor | Jim Muir |
| Actor | Finlay McLean |
| Actor | Erin Foy |
| Writer | Iain Connell |
| Writer | Robert Florence |
| Executive Producer | Rab Christie |
| Director | Iain Davidson |
| Producer | Iain Davidson |