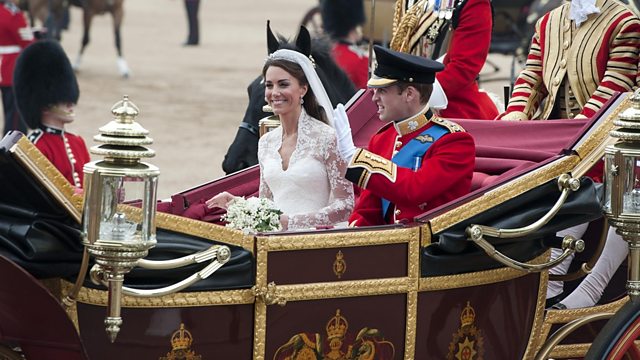 The Royal Wedding
The Marriage of HRH Prince William of Wales to Catherine Middleton.
James Naughtie leads BBC Radio's live coverage, with Edward Stourton in Westminster Abbey and, to witness the event as it unfolds, a team of broadcasters around the processional route of London, including Julian Worricker, Anita Anand, Wendy Austin, Robin Lustig, Jonathan Agnew, Eleanor Oldroyd, Nick Higham, Jane Garvey and BBC Royal Correspondent Peter Hunt. Historian Christopher Lee and royal authors Kate Williams and Sarah Gristwood add expert comment.
The Marriage Service begins at 11am, followed by a carriage procession to Buckingham Palace, while the balcony appearance and RAF fly-past will be featured during The World At One.
Editor Peter Griffiths.