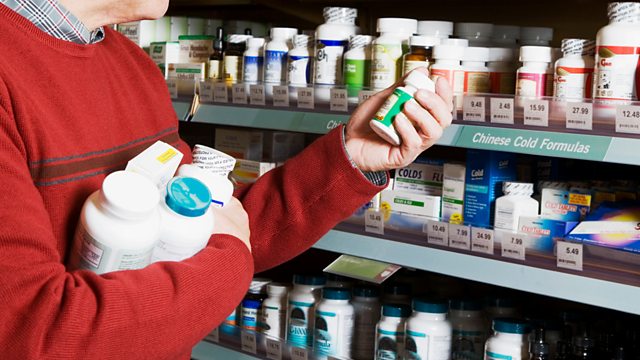 28/04/2011
Listen in pop-out player
The way that herbal medicines are marketed is changing. In future, we'll be able to check whether herbal remedies have been made safely and to a set standard - although it won't show whether or not they're effective.
Consumers are celebrating Ofgem's decision to issue new rules to ensure energy suppliers give customers 30 days advance notice of price rises.
And the great village green swindle. It's where land is labelled a 'village green' to thwart developers but a new case in the high court could mean landowners have more power to fight these applications.
The French are known for the pride they take in their culture - famous for that unshakeable belief that theirs is the best cuisine, art and thought in the world. But it seems homegrown French TV dramas are experiencing a "crisis", according to Frederic Mitterrand the French Minister of Culture and Communication. He is so concerned he's launched a consultation into the state of drama production.
Plus, is it the end of the line for the railway dining car? On the news that East Coast main line has decided to do away with their dining cars, we mark the passing of 130 years of eating on the move in style.
Last on