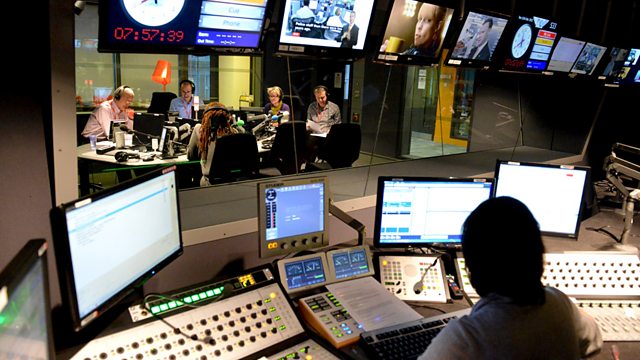 25/04/2011
Morning news and current affairs with Evan Davis and Justin Webb, including:
08:10 Sir Menzies Campbell and Lord Howard examine the impact of the row over the AV referendum on the workings of the coalition.
08:19 Comedian Stewart Lee on curating a own segment of the Festival of Britain celebration.
08:30 What can be done to improve SAS recruitment numbers?
Last on
John Humphrys meets John Lydon