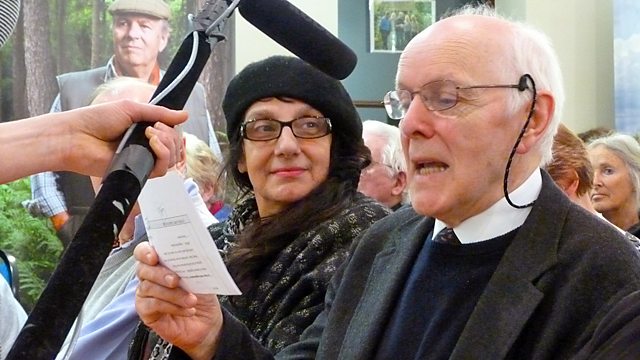 Ambridge
Listen in pop-out player
A unique Easter Special bringing together two of Radio 4's longest running programmes.
In this lively horticultural debate, lead by chairman Eric Robson, the Gardeners' Question Time panel of Bob Flowerdew, Christine Walkden and Matthew Wilson answer the everyday gardening questions of country folk.
After 64 years of giving real advice to real gardeners, this week the Gardeners' Question Time panel is in Ambridge, facing the questions of the gardeners of Borsetshire, in a special recording to mark the Archers 60th Anniversary.
Pippa Greenwood shows how to spot and combat the first signs of pests and disease in your garden, with the hope of ensuring a better harvest of fruit and vegetables. Matthew Wilson visits one of Ambridge's most active residents to show her how to achieve the perfect lawn; giving fool-proof advice on spring lawn maintenance applicable to any garden in the UK.
Produced by Howard Shannon & Lucy Dichmont
A Somethin' Else production for BBC Radio 4.
Last on
Buy online
Buy online
Available on: CD or Audio download
From suppliers including: Audible.co.uk, BBC Shop, iTunes