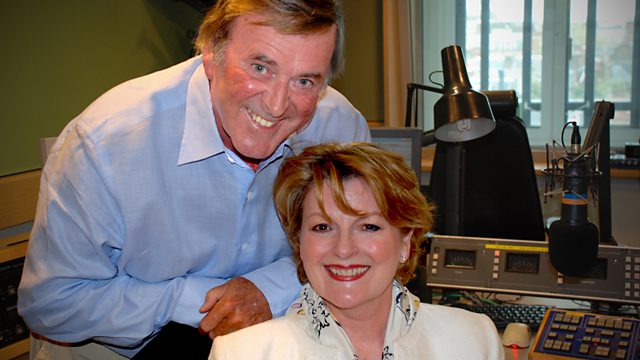 01/05/2011
Sir Terry Wogan eases you into your Sunday lunch with music and musings. This week, he chats to Brenda Blethyn and rising nu-folk star Bella Hardy gives a stripped-down performance.
Respected for her work in theatre, TV and film, Brenda Blethyn embarked on her acting career in her early 30s, joining the Royal National Theatre directly after her training. Following commended performances in theatre, Blethyn's television debut came in Mike Leigh's TV film Grown-Ups. She would later work again with Leigh in her break-out role in Secrets and Lies, for which she garnered huge acclaim. She has subsequently appeared in many films including Saving Grace, Little Voice, Pride & Prejudice and Atonement. For new ITV series Vera, Blethyn portrays DI Vera Stanhope from the popular series of books by Ann Cleeves.
Bella Hardy is a contemporary folk musician from Derbyshire who has been a singer and musician from an early age. Hardy performed for 10 years with 12-piece folk band The Pack until 2007, and in 2004 she was a finalist, as a solo artist, in Radio 2's Young Folk Awards. Hardy's debut solo album Night Visiting was released in 2007 to rave reviews, and she went on to perform at the Royal Albert Hall and have one of her original songs covered by Jim Moray. Her new album Songs Lost and Stolen was released last month and she will be performing live dates in the UK this summer.
Last on