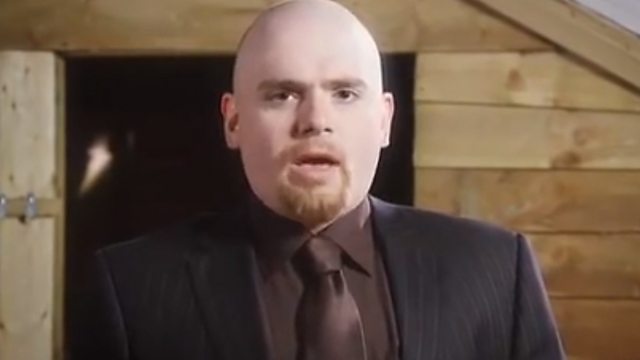 Comedy sketch show written and performed by Iain Connell and Robert Florence, and set in the weird, wonderful and quirkily fictitious town of Burnistoun.
Local entrepreneur Alex Ciderson demonstrates his new invention, a pie scarer. Paul and Walter, the squabbling siblings in the ice-cream van, celebrate their dead mother's birthday with rival birthday cakes, and pub singer Ronnie Dreech delivers a literally explosive set. Meanwhile, a young
man's chat-up routines are continually foiled as he swallows a succession of insects, cheeky 12-year-old boys Marky and Rosso set out to embarrass a family friend, and McGregor and Toshan - Burnistoun's quality police - have a new take on tackling the problem of teenage delinquency.
The horrific consequences of consuming a ready meal that's 400 years past its use-by date
are exposed, home time travel kits become a hit for fun-loving couples, and a young millionaire's encounter with his former schoolteacher proves a revelation.
Burnistoun stars Iain Connell and Robert Florence with Kirsty Strain, Allan Miller, Richard Rankin, Louise Stewart and Gerry McLaughlin.
Last on
Credits
| Role | Contributor |
| --- | --- |
| Actor | Iain Connell |
| Actor | Robert Florence |
| Actor | Kirsty Strain |
| Actor | Richard Rankin |
| Actor | Gerry McLaughlin |
| Actor | Louise Stewart |
| Actor | Allan Miller |
| Actor | Jim Muir |
| Actor | Kimberly Neill |
| Actor | Jennifer Ball |
| Actor | David Allan |
| Writer | Iain Connell |
| Writer | Robert Florence |
| Executive Producer | Rab Christie |
| Director | Iain Davidson |
| Producer | Iain Davidson |
| Executive Producer | Ewan Angus |
Buy online
Buy online
Available on: DVD or Video download
From suppliers including: Amazon Video, iTunes