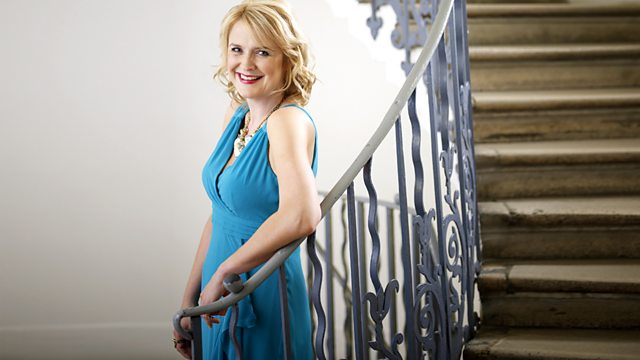 Friday - Sarah Walker
With Sarah Walker. In this week of the Royal Wedding, music with Pomp and Circumstance, recordings by Mitsuko Uchida, plus our Friday virtuoso, violinist Salvatore Accardo plays Paganini.
As the bells ring out in Westminster Abbey, we celebrate today's Royal Wedding with music full of pomp and circumstance used for royal occasions - Handel's Zadok the Priest, one of four anthems composed for the coronation of George II in 1727. We also play Swedish Baroque composer Johan Helmich Roman's Music for a Royal Wedding, a selection of pieces written for the four-day-long wedding of Crown Prince Adolf Frederick of Sweden and his bride Louisa Ulrika of Prussia.
10.00
Handel
Zadok the Priest, HWV 258
The Choir of the King's Consort
The King's Consort
Robert King (conductor)
Hyperion CDA67286
10.06
Friday Virtuoso
Paganini
Variations on God Save the King, Op.9
Salvatore Accardo (violin)
DG 449858
10.14
Mozart
String Quartet in F major, K590
Alban Berg Quartet
Teldec 4509-95495-2
10.40
Johan Helmich Roman
Music for a Royal Wedding (selection)
Helsingborg Symphony Orchestra
Andrew Manze (conductor)
BIS-CD-1602
10.49
Artist of the Week
Schumann
Fantasie in C, op.17
Mitsuko Uchida (piano)
Decca 478 2280
11.30
J.S. Bach
Cantata BWV 29, Wir danken dir, Gott
Christine Schafer (soprano)
Bernarda Fink (mezzo-soprano)
Werner Gura (tenor)
Christian Gerhaher (baritone)
Arnold Schoenberg Choir
Concentus Musicus Wien
Nikolaus Harnoncourt (conductor)
TELDEC 8.35034.
Last on