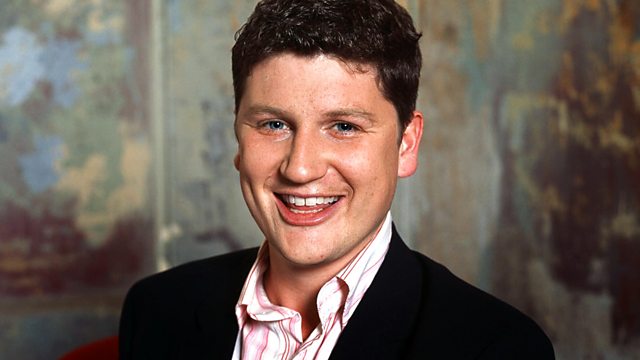 Brett Dean: Bliss
Tom Service presents the broadcast premiere of Brett Dean's three act opera Bliss, based on the novel by Peter Carey. Peter Coleman-Wright stars as Harry Joy the advertising executive with a dysfunctional family, who sees his life for what it really is following a heart attack. Between the acts Tom talks to the composer, to the opera's librettist Amanda Holden and to the critic Anna Picard. Plus, a recording of Dean's 2006 orchestral work Komarov's Fall, commissioned by the Berlin Philharmonic and inspired by the story of Soviet cosmonaut Vladimir Komarov's ill-fated mission at the height of the space race in 1967.
Brett Dean and Amanda Holden: Bliss
Harry Joy ..... Peter Coleman-Wright
Betty Joy ..... Merlyn Quaife
Honey B ..... Lorina Gore
Alex Duval ..... Barry Ryan
David .....David Corcoran
Lucy ..... Taryn Fiebig
Johnny Davis ..... Kanen Breen
Reverend Des/Police Officer/Nurse ..... Shane Lowrencev
Aldo/Nigel Clunes ..... Henry Choo
Mrs Dalton ..... Milijana Nikolic
Nurses ..... Sharon Olde, Jane Parkin
Police Officer/Betty's Doctor ..... Stephen Smith
Neighbour/Asylum Doctor ..... Malcolm Ede
Managing Directors ..... Malcolm Ede, Christopher Hillier, David Lewis, Sam Roberts-Smith, Sam Sakker
Opera Australia
BBC Symphony Orchestra
Elgar Howarth ..... conductor
Recorded at the Edinburgh International Festival in September 2010.
11.50pm
Brett Dean: Komarov's Fall
BBC National Orchestra of Wales
Andre de Ridder ..... conductor.
Last on