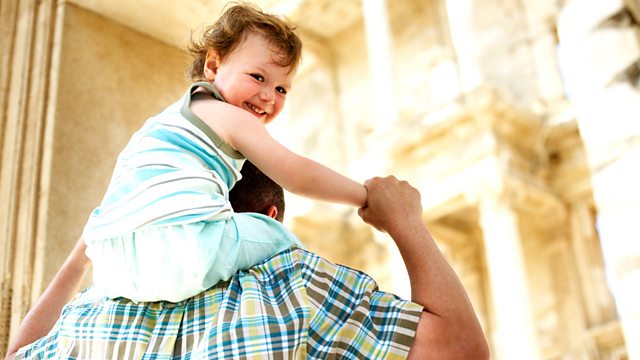 Writer/director Lou Stein sets out on a quest to understand the connections between fatherhood and creativity. He draws on Greek father-archetypes to gain insight and understanding into today's shifting fatherly landscape.
"If, in my own life so far, I have a bit of the wanderlust of Odysseus, and the rebellious nature of the father-hungry Achilles, it is Hector's ideals which I most aspire to."
There is little doubt that the act of consciously choosing to become a father (as opposed to fathering a child) is a critical choice for any man. But artists who choose to take on the responsibilities of fatherhood have their creative inventions enhanced and challenged in a very specific way. Does the fact of taking on the challenges of fatherhood in the 21st century diminish their creative output in some way by dividing the creativity needed to be a father and needed to be an artist? Or does having a child nourish and advance the artist's creative march forward in an ever-changing world, where the rules of engagement are accelerated in a consumer-lead, technologically driven context.
In the first essay of the series, Lou Stein looks at the historical notions of fatherhood in Western culture, and in particular the shifting expectations of what it means to be a father. Drawing on a number of Greek archetypes of fatherhood, he offers a view of the ancient and contemporary expectations of the father which can help us understand the fatherly landscape we live in today.
Last on
More episodes
Previous
You are at the first episode