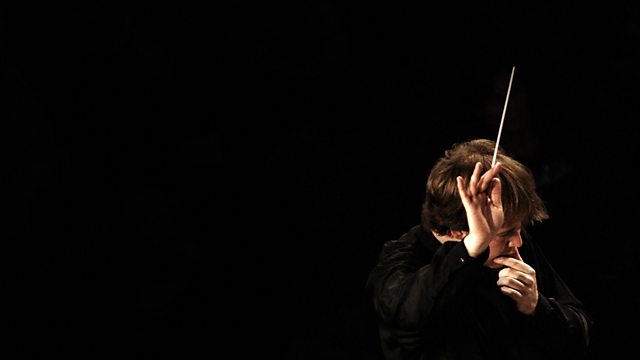 London Philharmonic - Mahler, Shostakovich, Webern, Beethoven
Presented by Petroc Trelawny
Although today Mahler is best remembered as a composer, in his lifetime he was better known as a conductor, and it's in this context that he made versions of works by earlier composers - works that he could perform in his concerts. His arrangement of movements from Bach's 2nd and 3rd orchestral suites and Beethoven's F minor quartet are unaffected by modern day notions of period performance - as tonight's conductor Vladimir Jurowski says "it's as though we're listening to the world through the ears of Mahler". Shostakovich's dark 2nd Violin Concerto performed by young Dutch violinist Janine Jansen and Webern's crystalline 5 movements complete the programme.
Mahler - Suite from the Orchestral Works of JS Bach
Shostakovich - Violin Concerto No.2
Webern - Five Movements, Op.5
Beethoven - String Quartet in F minor, Op.95 (arranged for string orchestra by Mahler)
Janine Jansen (violin)
London Philharmonic Orchestra
Vladimir Jurowski conductor.
Last on