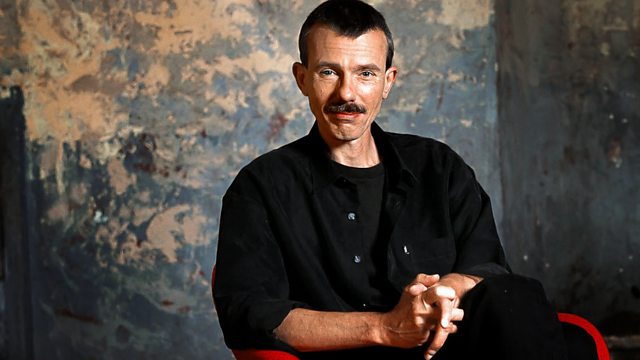 24/04/2011
Easter Day. Jonathan Swain presents a recording of Handel's oratorio La Resurrezione, from the 2010 Regensburg Early Music Festival.
1:01 AM
Handel, Georg Frideric (1685-1759)
La Resurrezione (HWV.47)
Hana Blazíková (soprano: Angelo); Katerina Kuerikova (soprano: Maddalena); Jana Levicová (contralto: Cleofe); Jaroslav Brezina (tenor: San Giovanni); Tobias Berndt (bass: Lucifero); Collegium Vocale 1704, Collegium 1704, Václav Luks (conductor)
2:43 AM
Beethoven, Ludwig van (1770 -1827)
Sonata for piano no. 24 (Op.78) in F sharp major
Cédric Tiberghien (piano)
2:51 AM
Schubert, Franz (1797-1828)
Overture (D.590) in D major "In the Italian Style"
Stavanger Symphony Orchestra, Paul McCreesh (conductor)
3:01 AM
Messiaen, Olivier (1908-1992)
Theme and Variations
Peter Oundjian (violin), William Tritt (piano)
3:10 AM
Grieg, Edvard (1843-1907)
Wedding Day at Troldhaugen (No.6 from Lyric pieces, Op.65)
Valerie Tryon (piano)
3:18 AM
Brahms, Johannes (1833-1897), orch. Arnold Schoenberg in 1937
Piano Quartet in G minor, Op.25
Sydney Symphony Orchestra, Edo de Waart (conductor)
4:00 AM
Lindberg, Oskar (1887-1955)
Piano Quartet (1928)
Marten Landström (piano), Members of the Uppsala Chamber Soloists
4:25 AM
Vivaldi, Antonio (1678-1741)
Concerto for bassoon and orchestra in A minor (RV.497)
Ivan Pristas (bassoon), Camerata Slovacca, Viktor Malek (conductor)
4:38 AM
Johann Strauss Jr. (1825-1899)
Spanischer Marsch (Op.433)
ORF Symphony Orchestra, Peter Guth (conductor)
4:44 AM
Dauvergne, Antoine (1713-1797)
Ballet music from 'Les Troqueurs'
Capella Coloniensis, William Christie (harpsichord and conductor)
5:01 AM
Arriaga, Juan Crisostomo (1806-1826)
Los Esclavos Felices - overture
Bergen Philharmonic Orchestra, Juanjo Mena (conductor)
5:09 AM
Kuula, Toivo (1883-1918)
The Son of the Slave (Op.14) (1910)
Suomen Laula Choir (with unidentified soprano & baritone soloists), The Finnish Radio Symphony Orchestra, Jussi Jalas (conductor)
5:34 AM
Sibelius, Jean (1865-1957)
Violin Concerto in D minor (Op.47) ]
Judy Kang (violin), Orchestre Symphonique de Laval, Jean-François Rivest (conductor)
6:09 AM
Bach, Carl Philipp Emanuel (composer) (1714-1788);
Trio sonata for flute, violin and continuo (Wq.161'2) in B flat major
Les Coucous Bénévoles
6:27 AM
Wolf, Cornelius de (1880-1935)
Fantasia on Psalm 33
Cor Ardesch (organ), on Organ Willem Hendrik Kam 1859, Grote Kerk, Dordrecht, Onze Lieve Vrouwekerk
6:36 AM
Beethoven, Ludwig van (1770-1827)
Sonata for piano No.4 in Eb major (Op.7)
Alfred Hoehn (piano).
Last on