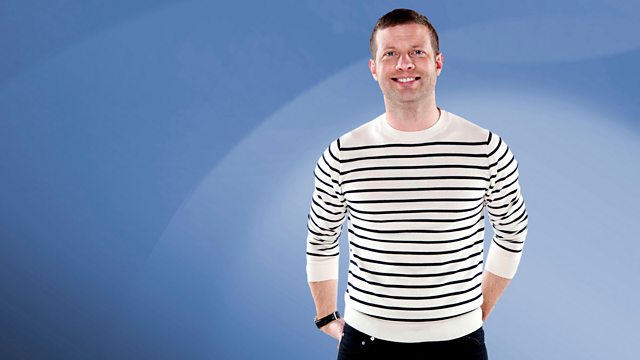 23/04/2011
Dermot O'Leary has Saturday Sessions from About Group and Nerina Pallot. He also chats to the comedian, newspaper columnist and former jungle-dweller Dom Joly.
About Group is an improvised collaboration featuring Alexis Taylor (Hot Chip), Charles Hayward (This Heat), John Coxon (Spiritualized) and Pat Thomas. The band originally formed to make an album of improvised music in 2009, having never played together before the recording session. After some live dates (including Ornette Coleman's Meltdown Festival and Glastonbury) they have re-grouped to record a second album, Start and Complete. Recorded in one day at Abbey Road, the album uses a rotating line-up of drums, Wurlitzer, organ, piano, electric guitar and electronic textures, with Taylor's vocals.
Nerina Pallot meanwhile should be a familiar voice to Radio 2 listeners. She is set to release her fourth album, Year of the Wolf, next month.
Last on