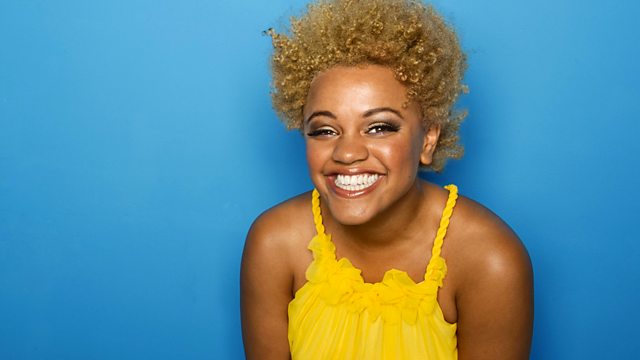 Craig Gazey aka Graeme in Corrie
Gemma is back from her adventures on Coronation Street and wants to know how you're feeling today in one word.
Katherine Kelly aka Becky in Corrie chats about why and how she's leaving the soap later this year.
Gem's Vinyl Gems is open for business and Jo from Middlesborough chooses a tune to play to the nation.
Gemma chats to Corrie's Craig Gazey who plays Graeme Proctor - window cleaner and unlikely ladies man. But is he as funny in real life?
And Georgia May Foot chats about Chesney and Katy's baby storyline.
Fight the mid-afternoon slump with the Keep Calm and Carry On Anthem.
Entertainment Hero Steve has all the gossip on new movie Thor, Gossip Girl's Blake Lively and JLS (scream)
Michelle Keegan aka feisty Tina McIntyre chats to Gemma and R1's Sara Cox.
Last on