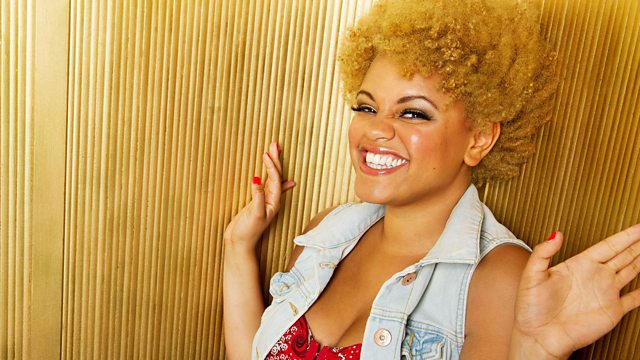 Coronation Street special
Vis is in the studio as Gemma continues her adventures in telly land, broadcasting live from the Coronation Street set in Manchester.
Gem chats with Antony Cotton (Sean), Sam Aston (Chesney) and Holly Quin-Akrah (Cheryl) in the Rovers Return after a long day's filming.
Graeme Hawley talks about his on-screen murder spree as John Stape.
Corrie sisters Katherine Kelly (Becky) and Paula Lane (Kylie) chat about why Katherine is leaving after 5 years, how Becky will be written out and her future plans.
Entertainment Hero Chi Chi runs down today's juiciest headlines.
Samia Smith talks about her 11 years playing Maria and how she feels about the paparazzi attention.
Teen couple Sacha Parkinson (Sian) and Brooke Vincent (Sophie) get very excited about Nicki Minaj and life in general.
Find out whether the cast watch EastEnders, if Westwood can get a cameo on the show and whether a Coronation Street movie might ever be made!
Last on