Add music you love and enjoy it with
Lycra: the fibre that emancipated women?

Lycra was originally developed to make girdles more stretchy in the late 1950s, but really found its niche in the aerobics craze of the 1980s when fitness classes were suddenly full of women wearing shiny leotards and leggings in an array of show-stopping colours. Diana Moran was the Green Goddess, resplendent every morning in her skin-tight emerald costume on breakfast TV. She and Kaori O'Connor, author of a new book on Lycra, join Jenni to discuss how this man-made fibre allowed women to "wear their own bodies".

'Lycra – How a Fibre Shaped America' by Kaori O'Connor is published now.

Aisha Gaddafi

Often referred to as the 'Claudia Schiffer of North Africa', we hear about the significance of Aisha Gaddafi's recent more frequent public appearances in support of her father. Jenni is joined by journalist Nabila Rambani, who specialises in the Middle East and Harriet Sherwood in Tripoli who is covering the conflict in Libya for the Guardian.

Emmylou Harris

The twelve-time grammy winner Emmylou Harris has recorded more than 25 albums and has been inducted into the Country Music Hall of Fame. She's sold millions of records and has collaborated with the likes of Bob Dylan, Roy Orbison, Johnny Cash, Neil Young and Dolly Parton. She joins Jenni to talk about her career and her latest album 'Hard Bargain'. She performs 'Darlin Kate', a song dedicated to the late Kate McGarrigle.

Emmylou Harris's new album 'Hard Bargain' is released on April 25th.

'Anita the Greeter'

As Will and Kate put the last touches to their wedding vows, another person is also busy preparing for the big day: the manager of VIP services at Heathrow airport Anita Newcourt. Her job is to welcome the many foreign royals, billionaires and bigwigs who'll make up the 1900-strong congregation in front of whom the couple will tie the knot. In her 18 years in the job, she's met everyone from Nelson Mandela to the Dalai Lama. She joins Jenni to talk about what the wedding guests can expect on touching down in the UK and how none other than Prince Philip gave her the nickname, 'Anita the Greeter'.
Woman's Hour Power List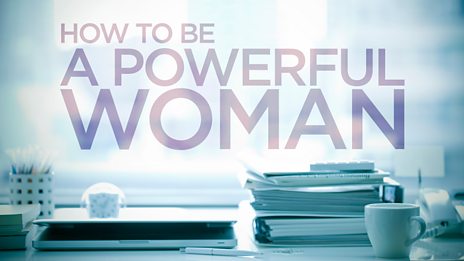 Superstars, polititians, CEOs & entrepreneurs grace the inaugural Woman's Hour Power List
Free downloads
Discover cooking techniques and tips to help you perfect your cooking know-how. Jenni Murray and…

Which women have the biggest impact on Britain's economy, society, politics and culture today?…

Woman's Hour brings you the big celebrity names and leading women in the news, with subjects ranging…