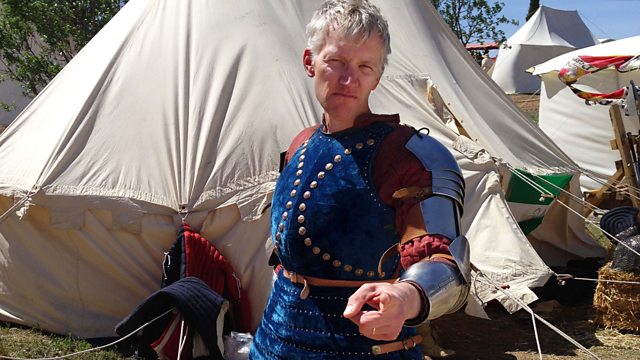 19/04/2011
Listen in pop-out player
Helen Castor and the team explore recent historical research and follow up listener's questions and comments.
Professor Roey Sweet from the University of Leicester and Associate Professor Nicola McLelland join Helen to take a closer look at the Grand Tour of Italy. In particular, did women take part in this eighteenth-century equivalent of our gap year and did the Italians return the favour and come to Britain?
Closer to home, in Brighton, the West Pier Trust which has fought for years to restore this iconic seaside structure, is auctioning off tonnes of architectural salvage. Martin Ellis from Birmingham Museums and Art Gallery travels to the South Coast to find out more about a scheme which would appear to fly in the face of everything conservation stands for but is actually having considerable success in preserving what is left of the West Pier.
Lizz Pearson in Bristol reports on the burial of John Harwood who was hanged for murder in 1821, his body dissected and the skin used to bind books. The family of Harwood have fought for this since first hearing of his case on Making History in 2009.
Finally, Professor Mark Stoyle from the University of Southampton talks to Helen about the role of Prince Rupert's dog 'Boy' in the English Civil War. Mark has researched the Royalist propaganda surrounding the dog which many suspected of having super-natural powers - not least in protecting leading supporters of King Charles 1st from musket shot. Mark thinks that these stories were circulated by Royalists to ridicule Parliamentarian belief in the super-natural. However, such tales were also believed by the wider populace and therefore this became something of a propaganda own goal.
Producer: Nick Patrick
A Pier Production for BBC Radio 4.
Last on