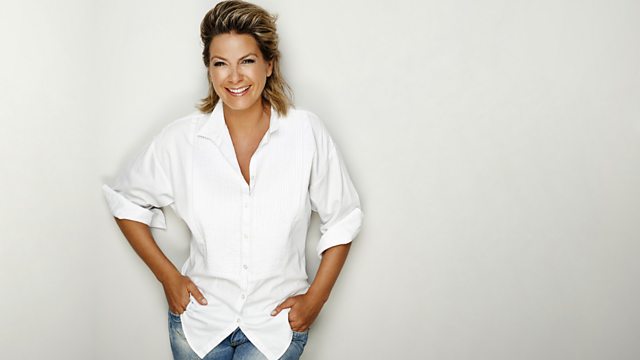 Penny Smith Sits In and Meets Screenwriter Kay Mellor
Penny Smith sits in for Claudia and meets actress, director and screenwriter Kay Mellor who talks about her acclaimed play and worldwide smash hit A Passionate Woman. Set on the morning of her beloved son's wedding, the play tells the story of Betty, a fifty-something doting mother and housewife haunted by memories of a past affair. Kay Mellor also plays the role of Betty.
Author Sophie Page tells us about her novel To Marry A Prince.
Fashion designer Wayne Hemingway and artistic director of London's Southbank Centre Jude Kelly tell us about the Southbank Centre's celebrations of the Festival of Britain's 60th anniversary which pay homage to the landmark 1951 Festival - described at the time as 'a tonic to the nation'. Taking over the site for four months, the anniversary will celebrate British culture and creativity, featuring differently-themed weekends, performances, exhibitions, talks and events by some of Britain's leading artists and thinkers as well as a wide-range of free events and an outdoor festival environment inspired by four themes from the 1951 South Bank Exhibition.
We discuss the Stratford Literary Festival with the novelist Mavis Cheek and Festival Director Annie Ashworth.
NIck Duncalf reviews this week's film releases, comedy critic Veronica Lee reviews the latest stand-up, and we take a look at the world class talent taking part in this year's Cheltenham Jazz Festival, widely considered to be one of this country's most diverse and creative music events.
Last on