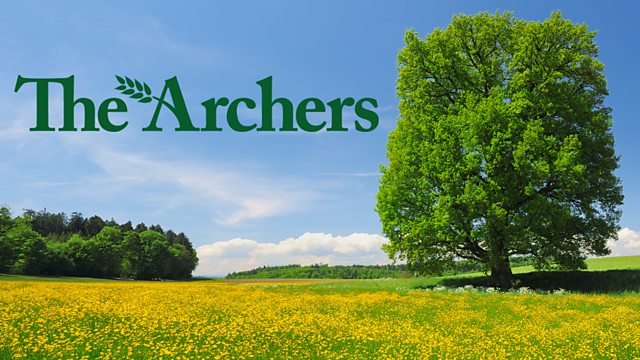 18/04/2011
Last minute preparations are under way for the recording of Gardeners' Question Time. Vicky reminds Lynda that they only pick the more interesting questions.
As the recording gets under way, Joe appears disappointed that his question hasn't been chosen but the real reason he's upset is that he's learned Vicky's question is about mistletoe propagation. When Vicky goes to the loo, Joe seizes the chance to stop her. He doesn't let her back in, saying that people aren't allowed in during this part of the recording. Refusing to be beaten by Joe, Vicky manages to makes an undignified entrance through a small bathroom window, with a little help from Lilian. She's back in time for her question.
The recording of Gardeners' Question Time is over and a success. Jim's convinced Joe knows more than he's letting on about Vicky's dramatic late entrance, and suggests it must be a bitter blow to learn that he'd propagated far too early. Lynda flirtatiously thanks expert Matthew Wilson for his gardening tips earlier in the day.
With all the excitement, Vicky's not had time to tell people about Roy's new job. Lynda's surprised by the news but asks Vicky to pass on her congratulations.
Last on